A website your competitors Envy
we build websites that get results
Stober creative will design and build you the website of your dreams. All our websites are build with responsive design which allows it to load perfectly on all devices. We do host the websites for you so you never have to mess with the hosting companies or have to touch a server. We work with you every step of the way to design a modern website and give your site a fresh new look. Don't have a website? We will work with you to find out what a perfect website for your business or church looks like. Our websites are always affordable and easy to update.

Your website has a specific purpose. Wether it's to gain more customers, raise awareness, or maximize exposure, we make your goals a reality.
We use SEO best practices to make sure you rank highly in google. This will make it easier for your customers to find you online.

Built on the #1 Website Platform
We build our websites in WordPress. Unlike some DIY website builders, WordPress is completely customizable and built to scale with your business. 

Your website is built to adapt to any screen, so it will look beautiful no matter who looks at it. Want to see how it works? Resize your browser to make it bigger or smaller.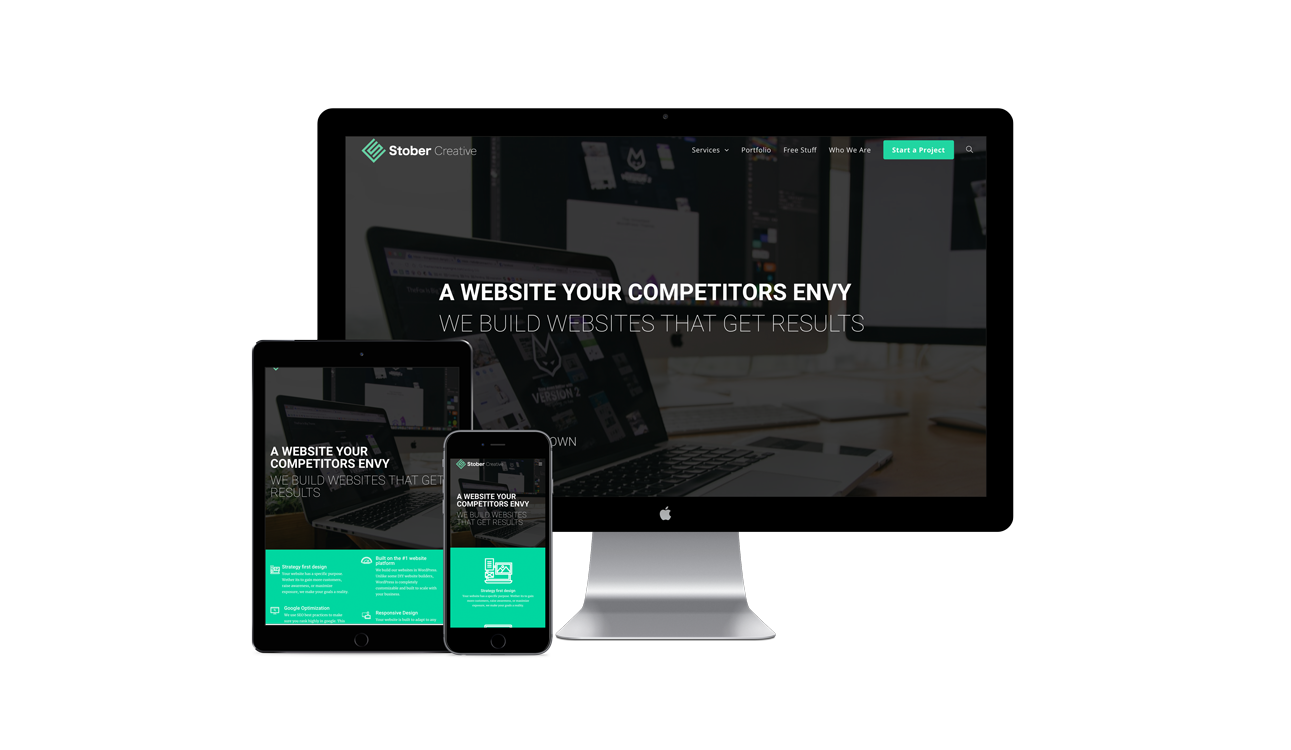 Affordable websites designed in Springfield mo
Works on all devices, beautifully.
We design websites to work perfectly across all devices. This helps ensure the people visiting your site have the best experience possible.
We would love to partner with your business to help it grow